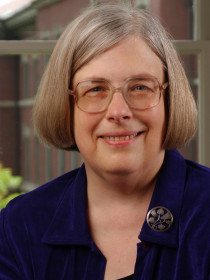 Theda
Skocpol
Founder and Director, Scholars Strategy Network
Victor S. Thomas Professor of Government and Sociology, Harvard University
Connect with Theda
About Theda
Theda Skocpol is SSN's Director.  She is the Victor S. Thomas Professor of Government and Sociology at Harvard University, where she has also served as Dean of the Graduate School and as Director of the Center for American Political Studies.  Skocpol is an internationally recognized scholar and has been elected to membership in all three of America's scholarly honor societies: the American Academy of Arts and Sciences; the American Philosophical Society; and the National Academy of Sciences. 
Skocpol's work covers a broad spectrum of topics and her books and articles have been widely cited in political science literature and have won numerous awards.  Over the last two decades, her research has primarily focused on health care reform, public policy, and civic engagement amidst the shifting inequalities in American democracy. Among the many books she has authored or co-authored are Diminished Democracy: From Membership to Management in American Civic Life; Health Care Reform and American Politics; and The Tea Party and the Remaking of Republican Conservatism.  Skocpol speaks regularly to community groups and writes for blogs and public-interest magazines.
No Jargon Podcast
Publications
"
Middle America Reboots Democracy
" (with ).
Democracy: A Journal of Ideas
(
2018
).
Reports that the political practices of college-educated, middle-aged women are the most changed under Trump. Discusses the revitalization of the local Democratic party and that newly mobilized and interconnected grassroots groups are rebuilding the foundations of U.S. democracy.
"
The Koch Network and Republican Party Extremism
" (with ).
Perspectives on Politics
14
, no.
3
(
2016
).
Draws from research on changes since 2000 in the organizational universes surrounding the Republican and Democratic parties to highlight a major emergent force in U.S. politics: the recently expanded "Koch network" that coordinates big money funders, idea producers, issue advocates, and innovative constituency-building efforts in an ongoing effort to pull the Republican Party and agendas of U.S. politics sharply to the right. Reviews the major components and evolution of the Koch network and explores how it has reshaped American politics and policy agendas, focusing especially on implications for right-tilted partisan polarization and rising economic inequality.
"
How the Right Trounced the Liberals in the States
" (with ).
Democracy: A Journal of Ideas
, no.
39
(
2016
).
Discusses the work and organizational innovations on the Right, the sputtering liberal efforts to counter the American Legislative Exchange Council, the success of Center-Left research networks. Discusses the shortcomings of the Left and what can be learned from the Right.
"
Business Associations, Conservative Networks, and the Ongoing Republican War over Medicaid Expansion
" (with ).
Journal of Health Politics, Policy and Law
41
, no.
2
(
2016
):
239-296
.
Finds that partisan differences between Democrats and Republicans are central, but goes beyond earlier analyses to measure added effects from two dueling factions within the Republican coalition: statewide business associations and cross-state networks of ideologically conservative organizations. Shows that GOP-leaning or GOP-dominated states have been most likely to embrace the expansion when organized business support outweighs pressures from conservative networks. Helps make sense of ongoing state-level debates over a core part of health reform and sheds new light on mounting policy tensions within the Republican party.
"
Asymmetric Interest Group Mobilization and Party Coalitions in U.S. Tax Politics
" (with ).
Studies in American Political Development
(
2015
).
Identifies the mechanisms that have propelled tax resistance in contemporary U.S. politics, and our analysis contributes to theoretical understandings of the ways in which political parties are influenced by policy feedbacks and by coalitions of policy-driven organized economic interests.
The Tea Party and the Remaking of Republican Conservatism
(with ) (
Oxford University Press, 2012
).
Shows how grassroots activism, the right-wing media, and elite funders and policy advocates interact to allow the Tea Party to boost the GOP and prod it to the hard right. Includes interviews with grass roots activists and an analysis of the role of the Tea Party in the 2010 and 2012 elections.
Reaching for a New Deal: Ambitious Governance, Economic Meltdown, and Polarized Politics in Obama's First Two Years
(with ) (
Russell Sage Foundation, 2011
).
Offers an overview of the policy successes and failures of the early Obama presidency – and explains why, despite many reform accomplishments, Obama and the Democrats have faced uphill political battles, right-wing obstruction, and popular disillusionment.
Health Care Reform and American Politics: What Everyone Needs to Know
(with ) (
Oxford University Press, 2010
).
Traces how the Affordable Care Act passed in 2010 and explains why this health reform will benefit the vast majority of Americans. Looks at ongoing political controversies over repeal and implementation.
Civic Engagement in American Democracy: From Membership to Management in American Civic Life
(
University of Oklahoma Press, 2003
).
Looks at civic voluntarism from the American Revolution through the late twentieth century, showing that Americans once organized membership associations that involved dues-paying members across class lines and linked local groups to state and national politics. After the 1960s, membership associations declined while professionally led organizations proliferated, leaving many ordinary citizens on the outside looking in.
The Missing Middle: Working Families and the Future of American Social Policy
(
Norton, 2000
).
Successful social programs in U.S. democracy bridge the needs and values of the middle class and the less privileged. Citizens get support in return for making contributions to the nation. Explains why this formula for popular and effective social programs has fallen apart in recent decades, and considers how it might be revived.