Connect with America's top researchers.
Ken Kolb Collaborates with Local Newspaper for Series on Gentrification
No Jargon Episode 246: No Box to Check
For Utah SSN, a Deep and Fast-Paced Dive into Policy
April Workshop: Lobbying & Advocacy
Your one-stop resource for timely and reliable research.
Get the expertise you need from our responsive network of America's top scholars.
Latest from the Network
Opinion Pieces

March 27 | The Jerusalem Post
Research Briefs
March 31 | Key Findings Brief
Bank Regulation and the Federal Reserve
Brief
Socially Responsible Investment is Also Financially Responsible—But Banks Need Regulation Too
This research suggests that—despite a burgeoning SRI movement—in the absence of government regulation, banks may not be able, in the short term, to avoid loaning money to projects that damage the environment, harm people, and are poor investment choices in the long term.
Opinion
The Fed Is Out of Touch on Climate
By feigning independence, the Fed seems to be caving to reportedly false arguments made by financial institutions, the fossil fuel industry and its political allies — actors with strong incentives to thwart the clean energy transition.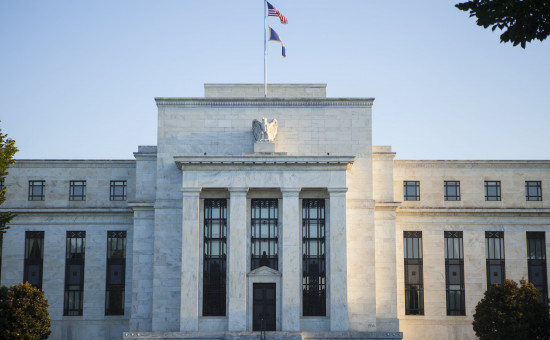 Podcast
Episode 31: Undemocratic and Unaccountable
Professor Lawrence Jacobs reveals how America's central bank, the Federal Reserve, used the 2008 financial crisis to expand its size and authority. With little accountability, this institution has favored big banks and increased economic inequality.
Our Newest Members
Postdoctoral Research Associate at the UConn Rudd Center for Food Policy and Health
University of Connecticut
Health Care
Bennett's research focuses on weight stigma, body image, and evidence-based care for eating disorders. Bennett examines social and...
Ph.D. Neuroscience and Endocrinology
Michigan State University
Reproductive Health
Hoffmann's research focuses on the interaction between sleep wake cycles impact on reproductive health, development and mental health...
Connect to the Network
Join a community of leading researchers and help solve the nation's toughest policy problems. ​Scholars Strategy Network provides you with the support ​you need to make an impact.
Find tip sheets on everything from writing compelling OpEds to preparing policy talking points. Our how-to guides will help you bridge the research-practice gap.
Learn the skills you need to connect with stakeholders and promote the use of research. We offer trainings for our chapters and other organizations, facilitated by our expert staff.
Policy happens in the states. SSN is there.