Luisa Deprez Wins the David Brian Robertson Excellence in Leadership Award
Episode 243: Prison Cell or Recovery Center?
About the chapter
Maine SSN was launched in 2012 with engaged scholars from public and private colleges and universities. As Maine is a geographically expansive state with strong participatory traditions, we meet in different locales, often in conjunction with civic organizations. Among our interests are tax policy, policies promoting opportunity for the poor and middle class, health care, immigration, and challenges for American democracy. Members contribute to a biweekly column and blog, Research Shows, in the Bangor Daily News.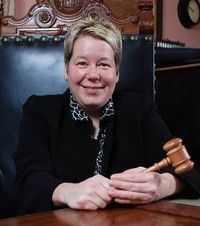 "SSN scholars can bring real stories from real Mainers and real Maine families…The things we are trying to decide—when we can talk about it in terms of our own Mainers, our own neighbors, our own community members, it's just really invaluable."
Chapter Members
Displaying 1 - 15 of 72 Results
Learn About Membership
Are you a university scholar or a researcher with peer-reviewed work? Contact us.