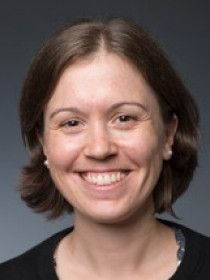 Carolyn
Arcand
Lecturer in Political Science, University of New Hampshire-Main Campus
Connect with Carolyn
About Carolyn
Arcand's research focuses on care work, labor policy, women and families.
Contributions
Publications
"
Women in Construction and the Workforce Investment Act: Evidence from Boston and the Big Dig
"
Labor Studies Journal
(
forthcoming
).
Examines whether women's representation among senior-level construction jobs increased over time during a long-term, large-scale construction project in Boston, Massachusetts, and whether enactment of the Workforce Investment Act (WIA) has fostered support and connection to construction career opportunities for women in this metropolitan area. Results show that the proportion of hours worked by women in senior-level positions on the project was relatively high for a few years, followed by a general decline across all job types, and the WIA did not significantly enhance opportunities for women in construction.
"
How Can Community Colleges Better Serve Low-Income Single Mother Students? Lessons from the For-Profit Sector
"
Community College Journal of Research and Practice
39
, no.
12
(
2015
):
1187-1191
.
Demonstrates that for-profit schools offer single mothers juggling school, employment, and family the benefits of accelerated degree programs along with enhanced convenience and streamlined student services. Community colleges can become a more appealing and feasible option for low-income single-mother students by adopting some of these characteristics while concurrently advertising their relative affordability and high level of academic rigor.