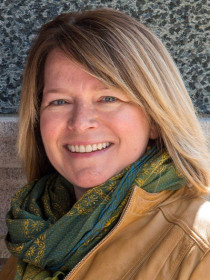 Amy
Blackstone
Professor and Chair of Sociology, University of Maine
Connect with Amy
About Amy
Blackstone's expertise lies in the areas of families, gender in the workplace, activism and volunteering, and qualitative research methods. A primary focus of her work is the study of workplace harassment. She has served as a consultant on workplace sexual harassment cases, and her research on this topic has been cited in a variety of venues including Maine Public Radio, Marie Claire magazine, MSNBC, and Fox News. In her latest research, a study of voluntarily childless adults, she seeks to make sense of the experiences of families without children in relation to community wellbeing, workplace and gender equality, sustainability, and what it means to be "a family." Blackstone's service at the University of Maine includes helping to promote community-engaged teaching and scholarship, and working to build and sustain University-community relationships. Together with several collaborators, she has worked with the Orono Village Association in Orono, Maine to help implement a marketing action plan that aims to bring University affiliates and their guests to downtown.
Contributions
Publications
"
Harassment of Older Adults in the Workplace
" in
Employment and Older Adults: Ageism and Abuse in the Workplace
, edited by
Patricia Brownell and James Kelly
(
Springer-Verlag, forthcoming
).
Analyzes workplace harassment experiences of adults aged 62 and up, finding that workplace isolation is one of the most common harassment experiences among older workers, that gender differences are less prominent than anticipated, and that many older workers remain silent about their harassment experiences.
"
Principles of Sociological Inquiry: Qualitative and Quantitative Methods
" (
Flat World Knowledge, 2012
).
Describes how research methodology is useful for students in the multiple roles they fill: (1) as consumers of popular and public information, (2) as citizens in a society where findings from social research shape laws, policies, and public life, and (3) as current and future employees.
"
Legal Consciousness and Responses to Sexual Harassment
" (with ).
Law & Society Review
43
, no.
3
(
2009
):
631-668
.
"
Sexual Harassment as a Gendered Expression of Power
" (with ).
American Sociological Review
69
, no.
1
(
2004
):
64-92
.
The above papers study the workplace sexual harassment experiences of adolescent and young adult women and men, finding that about one of every three women and one of every seven men reported that they were sexually harassed by their mid-twenties and that those who are most likely to be targeted for harassment are also those least likely to tell others about their experience.