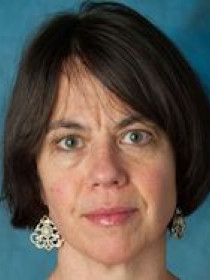 Lara
Putnam
UCIS Research Professor, Department of History, University of Pittsburgh
About Lara
Putnam is a historian of race, gender, and migration in the modern Americas.  Her interest in grassroots social movements has led her into local civic organizing in Pittsburgh's 11th Ward.  She is UCIS Research Professor and Chair of the Department of History at the University of Pittsburgh and president of the Conference on Latin American History of the American Historical Association.
Contributions
Daniel Schlozman
Tabatha Abu El-Haj
Joseph Anthony
Jacob M. Grumbach
Alexander Hertel-Fernandez
Adam Seth Levine
Caroline Tervo
Kenneth T. Andrews
Hahrie Han
Alexander Hertel-Fernandez
Lara Putnam
Theda Skocpol
Vanessa Williamson
Sarah E. James
Caroline Tervo
Michael Zoorob
No Jargon Podcast
Publications
"
Middle America Reboots Democracy
" (with ).
Democracy: A Journal of Ideas
(
2018
).
Reports that the political practices of college-educated, middle-aged women are the most changed under Trump. Discusses the revitalization of the local Democratic party and that newly mobilized and interconnected grassroots groups are rebuilding the foundations of U.S. democracy.
"
Radical Moves: Caribbean Migrants and the Politics of Race in the Jazz Age
" (
University of North Carolina Press, 2013
).
Argues that key social and cultural movements—from Marcus Garvey's UNIA to the precursors of reggae dance—arose from the clash of Afro-Caribbean labor migration with race-based anti-immigrant laws in the interwar Americas.
"
The Company They Kept: Migrants and the Politics of Gender in Caribbean Costa Rica, 1870-1960
" (
University of North Carolina Press, 2002
).
Explores the ways gender roles, kinship patterns, and intimate practice shaped labor migration to the Central American coastal regions where the United Fruit Company's banana empire was born.