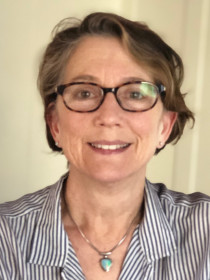 Lisa
Dodson
Research Professor Emerita, Boston College
Connect with Lisa
About Lisa
Dodson's area of focus is anti-poverty research and policy – particularly the effects of poverty on mothers and children. This has included 20 years teaching courses about inequality, low-wage work and welfare policy; action-research projects that always include participation of low-income mothers/families; and working with organizations toward presenting evidence to affect state/federal policy, including: 9to5 (National Organization of Working Women), Service Employees International Union, Family Values at Work and now in Portland Oregon, the Oregon Women's Equity Coalition and the Portland State University Services for Student Parents. Her current policy-research focus is promoting postsecondary education opportunity for low-income mothers. 
No Jargon Podcast
Publications
"
Triple Role Overload: Working, Parenting, and Navigating Public Benefits
" (with ).
Journal of Family Issues
(
2020
).
Looks at the ways in which work–family–welfare conflict affected mothers' ability to maintain a stable family and work life. Uses interview data and focus group data collected in Colorado, Georgia, and Massachusetts. Uncovers the intersecting demands these mothers face and the ways in which they are ill-equipped to deal with these demands.