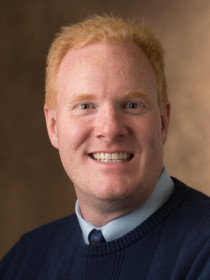 Kenneth
W.
Moffett
Associate Professor of Political Science, Southern Illinois University-Edwardsville
Connect with Kenneth
About Kenneth
Kenneth W. Moffett is Professor of Political Science and his research focuses on American politics and policy. He coauthored Web 2.0 and the Political Mobilization of College Students in 2016, and has a second cowritten book, The Political Voices of Generation Z, forthcoming with Routledge. He has published academic articles in American Politics Research, Climatic Change, Environment and Behavior, Legislative Studies Quarterly, Party Politics, Social Science Computer Review, and others. He has written essays that have appeared in The Washington Post's Monkey Cage Blog, The Hill, The Huffington Post, and more.