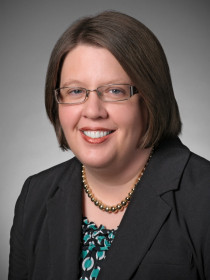 Laurie
L.
Rice
Professor of Political Science, Southern Illinois University-Edwardsville
Connect with Laurie
About Laurie
Rice's research focuses on political communication, the presidency, elections, and civic engagement. Overarching themes in Rice's work include how various forms of communications and actions shape political involvement and influence. Rice is co-author of the books The Political Voices of Generation Z and Web 2.0 and the Political Mobilization of College Students and co-editor of American Political Parties Under Pressure. Her work also appears in multiple journals. Rice serves on the Faculty Network for Student Voting Rights Steering Committee and coordinates the Civic Education Project at SIUE.
In the News
Guest to discuss
the 2012 Illinois Presidential Primary
on
Bloomberg Radio's "The Hays Advantage"
, Laurie L. Rice,
March 20, 2012
.
Publications
"
Cable and the Partisan Polarization of the President's Audience
" (with ).
Presidential Studies Quarterly
41
, no.
4
(
2011
):
693-711
.
Finds that presidents' shrinking audience for national televised addresses occurs disproportionately among those presidents most need to persuade – those who disapprove of the president's job performance. As a result, presidents find themselves losing the capacity to influence public opinion as a whole and instead preach to their party choir.