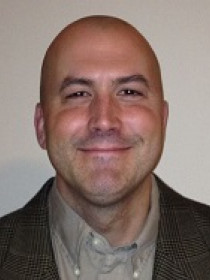 Christopher
Witko
Associate Director of the School of Public Policy, and Professor of Public Policy and Political Science, Pennsylvania State University
Connect with Christopher
About Christopher
Witko has expertise in interest group influence in the policy process, money in politics, state politics and policy, public policy (particularly economic, education, fiscal and regulatory policy), and the politics of income inequality. Before getting his PhD, he worked on youth job training programs for the Suffolk County (NY) Department of Labor, and as a transportation analyst for the NY State Senate. Witko has also volunteered for a number of political campaigns over the last 10 years.
Contributions
William W. Franko

,

Nathan J. Kelly
In the News
Christopher Witko
's research on
class bias and unequal voter turnout reinforces economic inequalities (with William Franko and Nathan J. Kelly)
discussed by ,
"If Everyone Voted, Progressives Would Win,"
Al Jazeera America
,
March 17, 2015
.
"
What California Offers Business
," Christopher Witko,
The Sacramento Bee
,
August 19, 2004
.