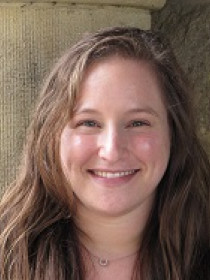 Ariela
Schachter
Assistant Professor of Sociology, Washington University in St. Louis
Connect with Ariela
About Ariela
Schachter has expertise in the integration of immigrants in the United States and the implications of immigrant-native relations for inequality and group politics. Her current work focuses on how native-born Americans react to immigrants and their descendants as they achieve social mobility, as well as how immigrants view and relate to native-born Americans.
Contributions
Neda Maghbouleh
Ariela Schachter
Publications
"
A Change of Heart or Change of Address? The Geographic Sorting of White Americans' Attitudes towards Immigration
,"
Population Association of America
,
2015
.
Challenges the idea that exposure to growing local immigrant population causes non-Hispanic whites to change their views on immigration by showing that whites who dislike immigration tend to move out of neighborhoods with growing immigrant populations and move to places with smaller immigrant communities. This selection process leads to a sorted population, where whites opposed to immigration live in places with fewer immigrants, while whites with more liberal immigration attitudes remain in areas with larger immigrant populations.
"
Finding Common Ground? Indian Immigrants and Asian American Panethnicity
"
Social Forces
92
, no.
4
(
2014
):
1487-1512
.
Utilizes the case of Indian immigrants to the United States to challenge the notion that panethnic identities are an inevitable result of assimilation by showing that more assimilated Indian immigrants who live among large, non-Indian Asian populations are the least likely to identify panethnically.