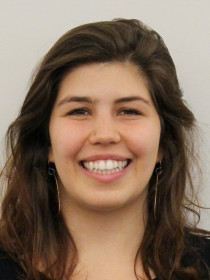 Danielle Mulligan
Director of Member Engagement
About Danielle
As the Director of Member Engagement, Danielle is responsible for fostering an engaged and thriving network of scholars across the country. This includes supporting scholars as they translate their research into policy documents as part of SSN's membership process and connecting existing members with their local SSN chapters and with opportunities that can deepen their policy and media work. Since joining SSN in 2017, Danielle has also worked on the policy team and as the Associate Director of Chapters. 
Although a policy generalist, Danielle is particularly passionate about the intersection of housing and educational justice. Among other projects, Danielle has conducted research on the impacts of Boston Public School's high school assignment model on community-school relationships, and best practices to mitigate harm caused by public housing redevelopment projects on school-aged students. Throughout her own research, she has been committed to collaborating with policy stakeholders, such as the Boston Planning and Development Agency, and advocacy organizations, such as Community Labor United. 
Danielle is completing her MA from Tufts University in Urban and Environmental Policy and Planning. Her thesis is a Youth Participatory Action Research project that explores the ways gentrification impacts young people in East Boston. Danielle holds a BA from Tufts University in Community Systems and Social Innovation and served as a Rappoport Public Policy Fellow in 2019.