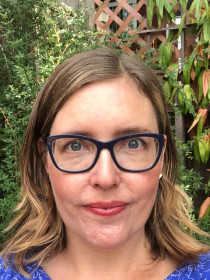 Sophie
Bjork-James
Assistant Professor, Vanderbilt University
Connect with Sophie
About Sophie
Bjork-James has over ten years of experience researching both the US based Religious Right and the white nationalist movements. She is the author of The Divine Institution: White Evangelicalism's Politics of the Family (2021) and the co-editor of Beyond Populism: Angry Politics and the Twilight of Neoliberalism (2020). Her work has been featured on the NBC Nightly News, NPR's All Things Considered, BBC Radio 4's Today, and in the New York Times.
Publications
Beyond Populism
(with ) (
West Virginia University Press, 2020
).
Examines the new destructive projects of resentment that have surfaced in the political spaces opened by neoliberalism's failures, particularly since the financial collapse of 2008. Contextualizes the recent history of the Global North.