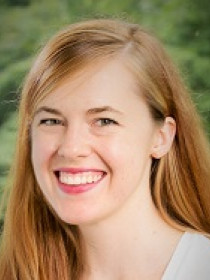 Sierra
Smucker
Policy Researcher, RAND Corporation
Connect with Sierra
About Sierra
Smucker's research, work, and teaching explore the ways in which less-advantaged groups gain access to political power and influence in important policy debates. Focusing on the role of social movements and the political feedback effects of policy making, Smucker looks at how the state can influence who has access to power. She has particular expertise in the political leanings of millennial women and gender violence in the United States. Smucker also works for the Sanford Global Governance Program for Social Innovation as part of her larger interest in how public policy can better address the needs of marginalized groups.
No Jargon Podcast
Publications
"
Indecision in Action
," (with ),
Duke University
,
2015
.
Investigates the political cohesion of millennial women using nationally representative survey data and qualitative interviews.