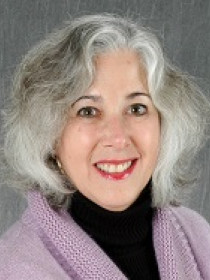 Sara
Rosenbaum
Harold and Jane Hirsh Professor of Health Law and Policy and Founding Chair of the Department of Health Policy, The George Washington University
Connect with Sara
About Sara
Rosenbaum has devoted her professional career to issues of health justice for populations who are medically underserved as a result of race, poverty, disability, or cultural exclusion. She has emphasized public engagement as a core element of her professional life, providing public service to six Presidential Administrations and fifteen Congresses since 1977. Professor Rosenbaum is best known for her work on the expansion of Medicaid, the expansion of community health centers, patients' rights in managed care, civil rights and health care, and national health reform. Between 1993 and 1994, she worked for President Clinton, directing the drafting of the Health Security Act and designing the Vaccines for Children program, which offers near-universal coverage of vaccines for low income and medically underserved children. She also regularly advises state governments on health policy matters and has served as a testifying expert in legal actions involving the rights of children under Medicaid. She has received national awards for her work, serves on governmental advisory committees, private organizational and foundation boards, and is a past Chair of AcademyHealth. She is a member of the Institute of Medicine and the CDC Director's Advisory Committee; she also serves as a Commissioner on the Medicaid and CHIP Payment and Access Commission, which advises Congress on federal Medicaid policy.
Contributions
Veronica X. Vela

,

Elizabeth W. Patton

,

Peter Shin

Susan F. Wood

,
Jessica Sharac

Peter Shin
Publications
"
Using Payment Reform Strategies to Strengthen Family Planning Services at Community Health Centers
," (with ),
January 2015
.
Argues that coupling tools such as CMS's Innovation Accelerator Program with up-­­front investments from the Health Resources and Services Administration (HRSA), state Medicaid agencies and health centers are ideally positioned to work together to improve the scope and quality of family planning services for health center patients at all points along the health care continuum, beginning with preconception care and continuing throughout the childbearing cycle.
"
Patient Experiences with Family Planning in Community Health Centers
," (with ),
George Washington University
,
June 2015
.
Addresses gaps in the evidence base in order to explore patients' experiences using community health centers for their family planning and reproductive health care, examine factors that either hinder or facilitate receipt of family planning services, from the patient's perspective, and make recommendations regarding how health centers can improve their family planning services.
"
Scope of Family Planning Services Available in Community Health Centers
" (with ).
Contraception
89
, no.
2
(
2013
):
85-90
.
Reports on the scope of services provided at Federally Qualified Health Centers (FQHCs) – a major and growing source of primary care for low-income women of reproductive age – including on-site provision, prescription-only and referral options for a range of contraceptive methods. Only limited knowledge exists on the scope of family planning care these centers provide and the mechanisms for delivery of these essential reproductive health services, including family planning.
Law and the American Health Care System, Second Edition
(with ) (
Foundation Press, 2012
).
Examines the complex and dynamic relationship between law and the American health care system, covering health care access and non-discrimination, the regulation of health insurance and the impact of national health reform, the interaction between law and the challenge of health care quality, and the role of law in regulating the health care marketplace.