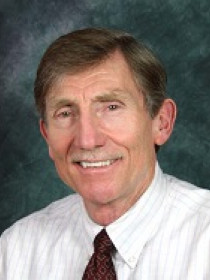 Raymond
Hogler
Professor of Management, Colorado State University
Connect with Raymond
About Raymond
Hogler has taught and researched labor and employment law for more than three decades. His publications focus on legal policies affecting American workers, particularly laws regulating collective action. Most recently he has written on the topic of right to work laws, which authorize states to prohibit union security agreements in collective bargaining agreements. In 2007, he taught at the University of Tuscia in Viterbo, Italy as a Fulbright Distinguished Chair of Labor Law and did research on comparative employment systems.
No Jargon Podcast
Publications
"
The Persistent Effects of Slavery in the United States: Culture, Legal Policy, and the Decline of American Labor Unions
"
Labor and Employment Relations Association 2014 Research Volume
(
2015
).
Enumerates slavery's profound consequences for American culture. Those consequences continue to play a role in our views of collective action in the United States and impact union organizing efforts.
"
The End of American Unions: The Right-to-Work Movement and the Erosion of Collective Bargaining
" (
Praeger, 2015
).
Argues that the decline in union membership and bargaining power is linked to rising income inequality while tracing the evolution of labor law in America from the first labor-law case in 1806 through the passage of right-to-work legislation in Michigan and Indiana in 2012.
"
Employment Relations in the United States: Law, Policy, and Practice
" (
Sage, 2004
).
Surveys American employment relations from a historical perspective. It discusses civil rights laws, collective bargaining, and the role of unions in workplace organization.