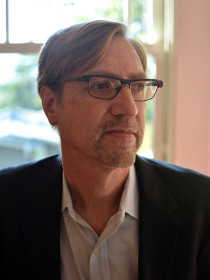 Paul
Pierson
John Gross Professor of Political Science, University of California, Berkeley
Connect with Paul
About Paul
Pierson's research focuses on the politics of public policymaking, with a particular concentration on social welfare programs and tax policies both in the United States and other affluent democracies. His recent scholarship has centered on the role of organized business interests in the formation of American public policy. He regularly speaks to policymakers as well as to civic groups in California, Oregon and Washington.
No Jargon Podcast
Publications
American Amnesia: How the War on Government Led Us to Forget What Made America Prosper
(with ) (
Simon and Schuster, 2016
).
Explains how political elites have enabled and propelled plutocracy. Traces the economic and political history of the United States over the last century and show how a viable mixed economy has long been the dominant engine of America's prosperity.
"
Drift and Democracy: The Neglected Politics of Policy Inaction
," (with ),
working paper presented to the Working Group for Institutional Change
,
January 31, 2011
.
Looks at the failure in many areas of public policy to update a policy in the midst of major social changes that causes its effects to shift substantially.
Winner-Take-All Politics: How Washington Made the Rich Richer – and Turned Its Back on the Middle Class
(with ) (
Simon-Schuster, 2010, paperback 2011
).
Investigates the political and financial forces that have undermined the economic well-being of the middle class over the last three decades.
"
The Case for Policy-Focused Political Analysis
," (with ),
paper presented to the Annual Meeting of the American Political Science Association, Toronto
,
August 31, 2009
.
Argues that the marginalization of policy analysis has been detrimental to the recent development of American political science.
The Transformation of American Politics: Activist Government and the Rise of Conservatism
(
Princeton University Press, 2007
).
Co-edited with Theda Skocpol, this volume explores how the substantial expansion of federal domestic policy in the 1960s and 1970s helped shape the polarized politics we experience today.
Off-Center: The Republican Revolution and the Erosion of American Democracy
(with ) (
Yale University Press, 2005
).
Argues that many of the dysfunctional aspects of contemporary American democracy can be traced in part to the sharp rightward drift of the Republican Party.