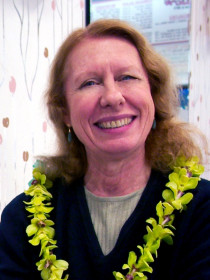 Meda
Chesney-Lind
Professor of Women's Studies and Chair of the Women's Studies Department, University of Hawaii at Manoa
Connect with Meda
About Meda
Chesney-Lind is a feminist criminologist with an interest in gender and crime. She is also Past-President of the American Society of Criminology.
Contributions
Publications
Feminist Theories of Crime
(edited with ) (
Ashgate Publishing Limited, 2011
).
Re-imagines the field of criminology with insights gleaned from feminist theory and exemplifies the feminist concern for thinking consciously about how and why research should be constructed with the crucial goal of producing knowledge that will promote social justice.
Fighting for Girls
(edited with ) (
SUNY Press, 2010
).
Uses the best data available about actual trends in girls' uses of violence to find that by virtually any measure, incidents of girls' violence are going down, not up. Additionally, rather than attributing girls' violence to personality or to girls becoming "more like boys," the contributors examine the contexts that produce violence in girls, demonstrating how addressing the unique problems that confront girls in dating relationships, families, school hallways and classrooms, and in distressed urban neighborhoods can help reduce girls' use of violence.
"
Beyond Bad Girls: Gender, Violence and Hype
" (with ) (
Routledge, 2008
).
Challenges the characterization of the new "bad girl," arguing that it is only a new attempt to punish girls who are not the stereotypical depiction of "good."
Invisible Punishment: the Collateral Consequences of Mass Imprisonment
(edited with ) (
The New Press, 2002
).
Examines the hidden ramifications of conviction for inmates, ex-felons, their families and the communities they come from.