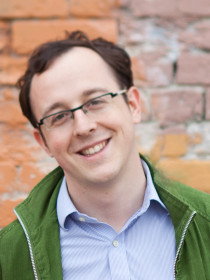 Matto
Mildenberger
Assistant Professor of Political Science, University of California, Santa Barbara
About Matto
Mildenberger's research focuses on climate policy inaction in the face of dramatic economic and social costs associated with the climate crisis. His current book project explores variation in the timing and content of carbon pricing policies across advanced economies, with particular attention to the role of carbon polluters in shaping climate policy outcomes. He also studies the dynamics of public climate opinions. Mildenberger directs the Climate Policy and Governance Project, within Yale's Governance, Environment and Markets Lab. He is also affiliated with the Yale Project on Climate Change Communication. Beginning in July 2015, Matto will be Assistant Professor of Political Science at the University of California Santa Barbara.
Contributions
Peter D. Howe

Jennifer R. Marlon
Publications
Dependent America?: How Canada and Mexico Construct U.S. Power
(with ) (
University of Toronto Press, 2011
).
Discusses North American policy interdependence, and the ways in which U.S. economic prosperity and physical security depend on both its Northern and Southern neighbor.