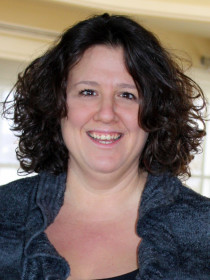 Mary
Gatta
Director of Research and Public Policy, National Association of Colleges and Employers
Connect with Mary
About Mary
Gatta's research focuses on gender, workforce, education and aging policy. Overarching themes in Gatta's writings include the ways gender is constructed and reproduced in workplaces and policy; the gender pay gap; the experiences of women and low wage workers as they age with economic insecurity and the experiences of marginalized students in accessing career information and networks.
Publications
Gentrification Down the Shore
(with ) (
Rutgers University Press, 2020
).
Tells an important and nuanced tale of gentrification using an intersectional lens to examine the history of race relations, the too often overlooked history of the postindustrial city, the role of the LGBTQ population, barriers to employment and access to amenities, and the role of developers as the city rapidly changes.
Waiting on Retirement: Aging and Economic Insecurity in Low Wage Work
(
Stanford University Press, 2018
).
Takes the case of restaurant workers to examine the experiences of low-wage workers who are middle-aged, aging, and past retirement age. Taking as a model the small percentage of "good" restaurant jobs that exist, she ultimately offers incisive commentary on what can be done to stave off this bleak future.
"
Women, Economic Insecurity and Aging in the Florida Sunshine
,"
American Association of University Women (AAUW) St. Augustine and Jacksonville Branches
,
April 1, 2018
.
Investigates the experiences of women in retirement in Florida—statewide and focusing on St. Johns and Duval Counties in Northeastern Florida—resulting in an agenda to address economic security for women.
All I Want is a Job: Unemployed Women Navigating the Public Workforce System
(
Stanford University Press, 2015
).
Shares ethnographic research in which she went undercover in a New Jersey One Stop Career Center in order to reveal glimpse of the toll that unemployment takes and the realities of social policy.