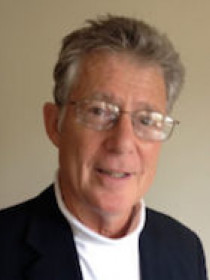 Lief
Carter
Professor Emeritus of Political Science, Colorado College
Connect with Lief
About Lief
Carter served as the McHugh Distinguished Professor of American Institutions and Leadership at Colorado College from 1995 to 2004. He taught at University of Georgia from 1972 to 1995, and before that, served in the Peace Corps in Bolivia. Carter's major body of work surrounds constitutional law, legal reasoning, and administrative law. He was the first faculty member at the University of Georgia to receive the top award for teaching in two different years, and he has won national awards and recognition for both research and teaching from the American Political Science Association. In addition, he served as scholar in residence at the Rockefeller Foundation's Bellagio Center in Italy in 2001.
Contributions
Publications
Reason in Law: Ninth Edition
(with ) (
University of Chicago Press, 2016
).
Brings the book's analyses and examples up to date, adding new cases while retaining old ones whose lessons remain potent. It examines several recent controversial Supreme Court decisions, including rulings on the constitutionality and proper interpretation of the Affordable Care Act and Justice Scalia's powerful dissent in Maryland v. King.
Administrative Law and Politics, 5th Edition
(with ) (
C.Q. Press, 2015
).
Emphasizes the scope and power of administrative government, as well as how the legal system shapes administrative procedure and practice.
"
Law and Politics as Play
"
Chicago-Kent Law Review
83
, no.
2
(
2008
):
1333-1384
.
Responds to numerous challenges raised by Giambattista Vico's writings and liberal theory.
An Introduction to Constitutional Interpretation
(
Longman Publishing Group, 1991
).
Uses Supreme Court First Amendment decisions concerning religion in America to explain how constitutional interpretation works. Suggests that interpretations of religious texts, which are necessarily indeterminate in practice, closely parallel constitutional interpretation in America
"
From Foundation to Discourse: Trends in Contemporary Constitutional Philosophy
" (with ), in
From Foundation to Discourse: Trends in Contemporary Constitutional Philosophy
, edited by
Michael W. McCann and Gerald L. Houseman
(
Scott Foresman, 1989
).
Explores and criticizes traditionally deterministic and essentialist theories of legal interpretation. Rather, constitutional lawmaking in the courts is a dynamic and historically open-ended discourse among authoritative legal actors.
Contemporary Constitutional Lawmaking: the Supreme Court and the Art of Politics
(
Pergamon Press, 1985
).
Surveys recent constitutional scholarship in light of a consensus among contemporary philosophers; critiques modern constitutional theorists predicated on Carter's argument that aesthetic approaches provide the most useful normative framework for evaluating constitutional decisions
The Limits of Order
(
Lexington Books, 1974
).
Discusses the conflict between order and learning in legal organizations.