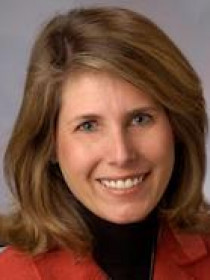 LeAnn
Luna
Professor of Accounting, Boyd Center for Business and Economic Research, University of Tennessee
About LeAnn
Luna's primary research interest is state and local tax policy with a focus on sales and use taxes and the state corporate income tax. She currently teaches federal tax research and contributes to a tax textbook.
Contributions
In the News
LeAnn Luna
's research on
how coverdells can be used to pay tuition at private elementary and secondary schools
discussed by ,
"Making the Most of a Coverdell Savings Account,"
U.S. News & World Report
,
May 11, 2016
.
Publications
"
Destination Taxation and Evasion: Evidence from U.S. Inter-State Commodity Flows
" (with ).
Journal of Accounting and Economics
57
, no.
1
(
2014
):
43-57
.
Studies tax evasion by examining how commodity flows respond to destination sales taxes and find that the effect of taxes diminishes as distance increases. These results support that longer distances hinder government oversight and increase successful tax evasion