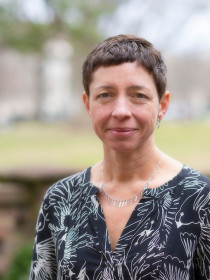 Layna
Mosley
Professor of Politics and International Affairs, Princeton University
Connect with Layna
About Layna
Mosley's current research projects include the effects of international capital mobility on government policy choices, the role of private sector actors in global financial regulation, and the relationship between labor rights and foreign direct investment.
Contributions
Publications
"
Categories, Creditworthiness, and Contagion: How Investors' Shortcuts Affect Sovereign Debt Markets
" (with ).
International Studies Quarterly
59
, no.
3
(
2014
):
587-601
.
Argues that professional investors tend to sort sovereign borrowers into categories, based on geography, marker development or creditworthiness; and that these categorizations help to explain governments' cost of capital. Helps to explain contagion and diffusion of risk, in crises as well as in "normal" periods of market operation.
Labor Rights and Multinational Production
(
Cambridge University Press, 2011
).
Explores the relationship between multinational production and workers rights. Employs both statistical analyses, presenting new data on collective labor rights for a wide range of countries; and on qualitative analyses. Draws a distinction between the effects on workers of directly owned versus subcontracted production.
Global Capital and National Governments
(
Cambridge University Press, 2003
).
Investigates the implications of financial openness for government policymaking, via an exploration of sovereign debt. Uses interviews, archival evidence, and statistical analyses to assess the extent to which investors' attention to default risk and to government policies varies across countries and over time.