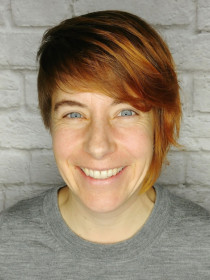 Laurie
Marhoefer
Jon Bridgman Endowed Professor of History, University of Washington
Connect with Laurie
About Laurie
Marhoefer's expertise is on trans history, queer history, LGBTQ issues, and modern European history, with a focus on Nazi Germany. Themes in Marhoefer's writing include the rise of the Nazis and the nature of fascism, racism in politics (including in LGBTQ politics), the AIDS crisis, how democracies fall apart and become dictatorships, and queer and transgender activism. Marhoefer has consulted for Politifact and Pew Research on the history of Nazism and been a guest on NPR and on public radio in New Zealand.
Contributions
Publications
Sex and the Weimar Republic: German Homosexual Emancipation and the Rise of the Nazis
(
University of Toronto Press, 2015
).
Charts the rise of the world's first queer and trans rights movements (in Germany in the 1920s) and examines what that movement had to do with the rise of fascism and the fall of democracy.