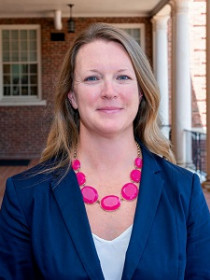 Kristin
L.
Olofsson
Assistant Professor of Political Science, Oklahoma State University
Connect with Kristin
About Kristin
Olofsson's research focuses on conflict and individual behavior within contentious policy issues. Overarching themes in Olofsson's writings include the effect of context and individual cognitive tendencies on decision-making and political behavior, as well as the development of risk perceptions. Past research has focused on environmental and energy policy settings and addresses a wide variety of themes such as participation, democratic values, media, and equity.