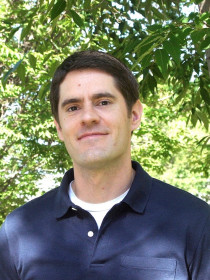 Kevin
Coe
Associate Professor of Communication, University of Utah
Connect with Kevin
About Kevin
Coe is an expert in American political discourse whose body of research focuses on presidents and news media. He has conducted numerous studies uncovering over-time changes in how presidents address the public and work to get their messages transmitted in news coverage. This research has especially focused on presidential communication about military action and presidents' use of religious messages. Coe is a member of the research network for the National Institute for Civil Discourse.
Contributions
In the News
Guest to discuss
the effect of recognition by a president
on
Utah Public Radio
, Kevin Coe,
November 13, 2017
.
Publications
"
The God Strategy: How Religion Became a Political Weapon in America
" (with ).
Oxford University Press
(
2010
).
Tracks the political use of religion across the past eight decades, showing a massive and enduring increase since the early 1980s.