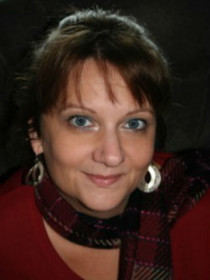 Julie
Mazzei
Associate Professor and Interim Director, School for Multidisciplinary Social Sciences and Humanities, Kent State University at Kent
Connect with Julie
About Julie
Mazzei's research focuses primarily on irregular political violence, looking at the ways in which actors like paramilitary groups (or "death squads") organize and procure resources, including how non-state violent actors are able to organize and commit often extraordinary acts of violence in part because they are able to access institutional resources and use them without recourse. More generally, Mazzei's research focuses on and speaks to the intersection of political development and human rights.
Contributions
Publications
Non-state Violent Actors and Social Movement Organizations
(
Emerald Publishing Group, 2017
).
Offers insights on the ways in which non-state actors organize, cooperate, learn over time, and impact the broader political environment. Discusses covering a wide range of non-state actors, the collection speaks to the import of extra-institutional political action.
"
Finding Shame in Truth: The Importance of Public Engagement in Truth Commissions
"
Human Rights Quarterly
33
, no.
2
(
2011
):
431-452
.
Discusses using the Truth Commission launched in El Salvador after the civil war and demonstrates that the failure to include the public in an open truth-telling project has long-term political ramifications. Analyzes that the commission launched in El Salvador after the civil war along with the discourse used to protect and support the power hierarchy of the civil-war era (and before) was not challenged by the Truth Commission. Mentions that instead it continued to be utilized in post-conflict politics.
"
Cuba's Quest for Economic Independence
" (with ).
Journal of Latin American Studies
34
, no.
2
(
2002
):
325-363
.
Elaborates on how Cuba's economy has evolved over the post-Revolution decades in a myriad of ways, perhaps most significantly in terms of trade partner relationships. Evaluates the independence of Cuba's economy since the Revolution, using the metrics of dependency theory.
Death Squads or Self-Defense Forces? How Paramilitary Groups Emerge and Challenge Democracy in Latin America
(
University of North Carolina Press, 2009
).
Offers in a comparative case study in-depth data analysis demonstrating the ways in which paramilitary groups pull together networks of differently-resourced actors to procure space, weapons, and impunity.