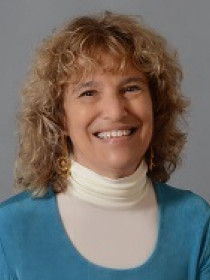 Joan
D.
Mandle
Associate Professor of Sociology, Anthropology and Women's Studies, Emerita, Colgate University
Executive Director, Democracy Matters Institute
Connect with Joan
About Joan
Mandle's research focuses on social movements and social change in the U.S. She has been involved in progressive social movements since 1964 and is currently Executive Director of Democracy Matters, a non-partisan national student organization working to get big private money out of politics. Mandle is also Chair of the Board of Public Campaign, a national organization focusing on money in politics issues and on creating an inclusive democracy. She has twice been the Campaign Manager for an incumbent Congressman, Representative Bob Edgar (D-PA).
Publications
Change Elections to Change America: Democracy Matters Students in Action
(with ) (
Prospecta Press, 2014
).
Argues that wealthy donors to political campaigns damage democracy; presents student activism that promotes public financing to political candidates at the local, state, and national levels as an alternative to the current system of big private contributions.
"
Student Political Engagement
" in
Sociologists in Action
, edited by
Jonathan White and Shelley White
(
Sage Publications, 2011
).
Discusses student activism in Democracy Matters college chapters; focuses on grassroots on-campus organizing at colleges and universities throughout the United States to educate and mobilize students to support public financing of election campaigns.
"
Democracy Matters at Colgate University
"
Peer Review: Student Political Engagement
10
, no.
2
(
2008
).
Describes the founding, development, and ongoing efforts of Democracy Matters at Colgate University and other campus chapters.
Can We Wear Pearls and Still be Feminists? Memoir of a Campus Struggle
(
University of Missouri Press, 2000
).
Examines the strengths and weaknesses of Women's Studies by drawing upon on nine years of experience as the director of Women's Studies and the Center for Women's Studies at Colgate University.