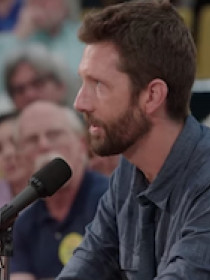 Jack
Schneider
Associate Professor of Leadership in Education, University of Massachusetts Lowell
Connect with Jack
About Jack
Schneider's research broadly examines the influence of rhetoric, politics, history, and culture on educational policy. Recently, he has focused particularly on the measurement of school quality. How does the public get information about schools? What measurement tools do policymakers rely on? How does the information included in educational data systems align with what people actually value? What are the intended and unintended consequences of standardized testing? Working with the Center for Collaborative Education in Boston, Schneider co-founded the Massachusetts Consortium for Innovative Education Assessment, which seeks to move beyond test scores in measuring school quality -- providing rich, comprehensive, fair, and useful information to stakeholders.
Contributions
No Jargon Podcast
Publications
Beyond Test Scores: A Better Way to Measure School Quality
(
Harvard University Press, 2017
).
Reframes current debates over school quality by offering new approaches to educational data that push past the unproductive fixation on test scores. Develops a new framework to more fairly and comprehensively assess educational effectiveness.
"
The Best of Both Worlds
" (with ).
Phi Delta Kappan
98
, no.
3
(
November 2016
):
60-67
.
Argues that replacing machine-scored standardized tests with teacher-rated classroom assignments and accurate grading may represent our best hope for promoting both accountability and instruction.
"
Closing the Gap... Between the University and Schoolhouse
"
Phi Delta Kappan
96
, no.
1
(
September 2014
):
30-35
.
Argues that research is often applied when scholars know how to make their work visible to teachers, friendly to their worldview, practical for use by K-12 schools, and easy to share, but this doesn't ensure the quality or effectiveness of the research.
From the Ivory Tower to the Schoolhouse: How Scholarship Becomes Common Knowledge in Education
(
Harvard Education Press, 2014
).
Explores the relationship between research and practice in education, outlining challenges and opportunities for moving scholarship into K-12 classrooms.
Excellence for All: How a New Breed of Reformers is Transforming America's Public Schools
(
Vanderbilt University Press, 2011
).
Reveals the philosophical and ideological underpinnings of the contemporary school reform movement, using three high-profile reforms as case studies.