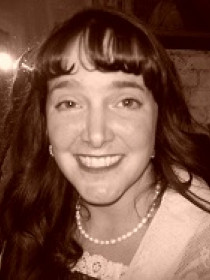 Gwendolyn
Barnhart
PhD Candidate in Psychology, Walden University
Connect with Gwendolyn
About Gwendolyn
Barnhart is an advocate of persons with intellectual and developmental disabilities. She is active in devising advocacy actions plans to enhance the lives of persons with disabilities. Barnhert also speaks out against child sexual abuse and is active in preserving our nation's state and national parks. Her main research interests include neurodiversity, autism spectrum disorder, and issues pertaining to intellectual disabilities. Her doctoral dissertation focuses on the notion of neurodiversity and if the concept, when incorporated into support groups with adults with high functioning autism, can be beneficial.
Contributions
Publications
"
The Stigma of HIV/AIDS
"
American Psychological Association: In the Public Interest
(
2014
).
Discusses how HIV/AIDS-related stigma exerts a direct negative impact on the health of those who have HIV.