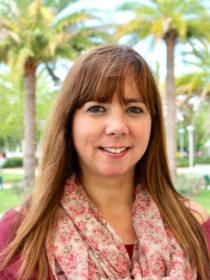 Elizabeth
Aranda
Professor of Sociology, University of South Florida
Connect with Elizabeth
About Elizabeth
Aranda's research and teaching areas of expertise are on the immigration of Latinos in the United States and Florida, as well as Puerto Rican migration. Her research addresses issues such as how Latino young adults identify; how undocumented youth and young adults negotiate their presence in this country and manage the trials of being undocumented (including DACA's affect); and the emotional challenges that Latinos often face regarding racism and inequality. She has served on the Board of Directors of the Hispanic Services Council in Tampa, Florida, and has worked informally with the Florida Immigrant Coalition.
Contributions
Juan Arroyo-Flores

Alessandra Rosa
Publications
"
The Paradoxes of DACA: Challenges for Young Undocumented Immigrant Identities and Belonging
," (with ),
Russell Sage Foundation
,
October 14, 2015
.
Examines the benefits that undocumented young adult immigrants have gained through DACA, as well as the challenges that DACA presents when only some become eligible. Illustrates the burdens that affect young adults with DACA when they are the only ones in their families that have a provisional stay of deportation.
Making a Life in Multiethnic Miami: Immigration and the Rise of a Global City
(with ) (
Lynne Rienner Press, 2014
).
Examines the many factors that shape emigration decisions among Latin American and Caribbean immigrants, as well as the challenges faced in making a new home in Miami.
"
Racism, the Immigration Enforcement Regime, and the Implications for Racial Inequality in the Lives of Undocumented Young Adults
" (with ).
Sociology of Race and Ethnicity
1
, no.
1
(
2015
):
88-104
.
Argues that the immigration enforcement regime, consisting of national and local apprehension and detention practices coupled with the network of immigrant prisons, is a form of structural racism as it results in a disproportionate number of Latino immigrants in detention and removal proceedings. Illustrates the resulting racial inequalities that confront young adults and spill over into areas of their lives such as work, education, and relationships.
Emotional Bridges to Puerto Rico: Migration, Return Migration, and the Struggles of Incorporation
(
Rowman & Littlefield, 2006
).
Examines the experiences of integration among Puerto Ricans living in a northeastern city and Puerto Ricans, who after having lived in the mainland U.S., returned to Puerto Rico.