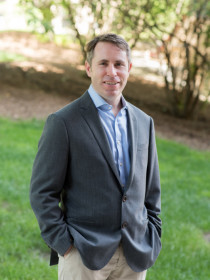 Donald
Moynihan
McCourt Chair of Public Policy, Georgetown University
About Donald
Moynihan's research focuses on how government administrative processes work. Overarching themes in Moynihan's writings include how bureaucracy, confusing paperwork, and complex regulations often introduce delay and frustration into our experiences with government agencies. Moynihan also studies the behavioral effects of efforts to improve public sector outcomes through government reform. Moynihan serves governments and international organizations interested in public sector performance, and advocacy groups interested in reducing administrative burdens in different policy areas.
Contributions
Publications
Administrative Burden: Policymaking by Other Means
(with ) (
Russell Sage Foundation, 2018
).
Shows how red tape and paperwork is deliberately imposed on individuals in a variety of social policy areas, voting and abortion.
The Dynamics of Performance Management: Constructing Information and Reform
(
Georgetown University Press, 2008
).
Examines the adoption of performance systems in US governments. Shows how governments have struggled to make these systems useful in practice. Recommends that governments move away from tying extrinsic rewards to indicators, and instead to build a culture of organizational learning.