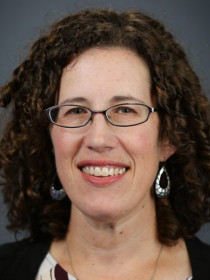 Deborah
Schildkraut
Professor of Political Science, Tufts University
Connect with Deborah
About Deborah
Schildkraut's research examines the implications of the changing ethnic composition of the United States on public opinion in a variety of domains. She studies attitudes related to national and ethnic identity, immigration policy, language policy, and political representation. She teaches courses on political psychology, public opinion, representation, research methods, and the politics of American identity. She is the author of three books, including a co-authored textbook on American government, and numerous articles. One of her books received a Best Book award from the Political Psychology section of the American Political Science Association. She has served on the Board of Overseers for the American National Election Study and has participated in local programs for K-12 educators on incorporating issues related to immigration-driven diversity into their classrooms.
Publications
The Challenge of Democracy: American Government in Global Politics, 12th Edition
(with ) (
Cengage Learning, 2014
).
Presents an introduction to American government and politics.
"
The Complicated Constituency: A Study of Immigrant Opinions about Political Representation
"
Politics, Groups, and Identities
1
, no.
1
(
2013
):
26-47
.
Compares how Latino immigrants and native-born, non-Hispanic white Americans feel about political representation in the United States. Results highlight similarities in attitudes about representation among both groups but also areas in which immigrants are both more pessimistic and more optimistic. Also shows that immigration, rather than ethnicity, is central to the Latinos' sense of self when they think about their place in America's representative democracy.
Americanism in the Twenty-First Century: Public Opinion in the Age of Immigration
(
Cambridge University Press, 2011
).
Explores the meaning of American identity and its impact on contemporary debates about immigration. Winner of the best book award from the Political Psychology Section of the American Political Science Association.
"
The Dynamics of Public Opinion on Ethnic Profiling After 9/11: Results from a Survey Experiment
"
American Behavioral Scientist
53
, no.
1
(
2009
):
61-79
.
Reveals that roughly one-third of Americans would support internment of Muslim Americans or Muslim immigrants in the event of another domestic terrorist attack, compares support for post-9/11 profiling with support for profiling black motorists, and investigates the extent to which alternative perspectives on American identity shapes preferences.
Press "One" for English: Language Policy, Public Opinion, and American Identity
(
Princeton University Press, 2005
).
Explores how ideas about what it means to be American shape debates about the role of the English language in American society and influences attitudes on controversial language policies, such as whether English should be the official language of the country and whether election ballots should be available in multiple languages.
"
The More Things Change… American Identity and Mass and Elite Responses to 9/11
"
Political Psychology
23
, no.
3
(
2002
):
511-535
.
Compares the ways in which ideas about American identity shaped responses to the terrorist attacks on 9/11 and to the attack on Pearl Harbor. Narrow cultural views of being American were awakened by 9/11, yet that image of American identity was directly challenged by a more inclusive perspective.