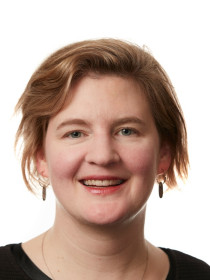 Danielle
Bessett
Associate Professor of Sociology, University of Cincinnati
Connect with Danielle
About Danielle
Bessett studies issues surrounding reproduction, medical sociology, family, the body, gender, representations of reproduction in popular culture, and qualitative research methods. She received her PhD and MA in Sociology from New York University and her BA in English from Mount Holyoke College. 
Contributions
Publications
Pregnant with Possibilities: Constructing Normality in Stratified Reproduction
(
New York University Press , forthcoming
).
Explores racial, ethnic, and class disparities by analyzing how pregnant women across these social groups see, interpret, and value their reproductive efforts using the obstetric concept of "normal pregnancy" as a lens. The book reveals that "normal" is a paradox: it appears self-evident but communicates complex cultural assumptions about pregnancy, mothering, and anticipated children.