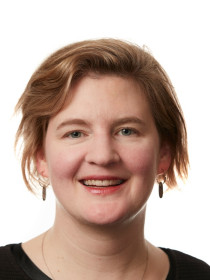 Danielle
Bessett
Associate Professor of Sociology, University of Cincinnati-Main Campus
Connect with Danielle
About Danielle
Dr. Bessett (she/her) is a faculty affiliate of both the Women's, Gender, and Sexuality Studies Department and the Medical Scientist Training Program. Dr. Bessett directs UC's Kunz Center for Social Research and co-leads OPEN, the Ohio Policy Evaluation Network. Her research centers on the sociology of reproduction, including patient experiences of reproductive processes, pregnancy embodiment, and inequality in abortion access and care.
Publications
"
Abortion Access in Ohio's Changing Legislative Context, 2010–2018
" (with ).
American Journal of Public Health
(
2020
).
Examines abortion utilization in Ohio from 2010 to 2018 when about 15 laws restricting abortion went into effect. Reveals abortion policies co-occur with later abortions, suggesting delays to abortion care. Restrictive policies also increase geographic inequities, especially in rural areas.
"
How Ohio's Proposed Abortion Bans Would Impact Travel Distance To Access Abortion Care
" (with ).
Perspectives on Sexual and Reproductive Health
(
2022
).
Studies how travel distance to abortion care would be impacted if any of three of Ohio's proposed abortion bans go into effect in a post-Roe context. Stresses distance for Ohioans would increase dramatically from an average of 26 miles as of February 2022 to 157 miles in a best case post-Roe scenario or 269 miles in a worst-case scenario.
"
Passage of Abortion Ban and Women's Accurate Understanding of Abortion Legality.
" (with ).
American Journal Obstetrics and Gynecology
225
, no.
1
(
2021
):
63
.
Discusses how among reproductive-aged women in Ohio, legislative and judicial activities around Ohio's 6-week abortion ban was associated with increased percentages of women believing abortion to be illegal. Clarifies that Ohio lawmaker's attempts to restrict abortion in the state could lead to women believing that abortion is illegal, even when when unsuccessful.
Pregnant with Possibilities: Constructing Normality in Stratified Reproduction
(
New York University Press , forthcoming
).
Explores racial, ethnic, and class disparities by analyzing how pregnant women across these social groups see, interpret, and value their reproductive efforts using the obstetric concept of "normal pregnancy" as a lens. The book reveals that "normal" is a paradox: it appears self-evident but communicates complex cultural assumptions about pregnancy, mothering, and anticipated children.