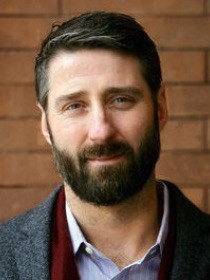 Daniel
Kreiss
Associate Professor of Media and Journalism and Adjunct Associate Professor of Communication Studies, University of North Carolina at Chapel Hill
Affiliate Fellow, Information Society Project, Yale Law School
Connect with Daniel
About Daniel
Kreiss's research explores how changes in media and technology shape political communication, defined broadly to encompass the institutional (campaigns, legislative bodies, the presidency, the press, civil society organizations) and extra-institutional (movements) actors, events, and processes that constitute democratic life. In the course of his research, he has asked and answered questions such as: how do changes in media technologies affect political campaigning and civic participation? What does the lowered cost of speaking to mass audiences and organizing political action mean for the relative power of political elites, professional journalists, social movements, and citizens? How have movements and non-elites built and used technologies to amplify their voices in the public sphere and the halls of government? And, what implications do media and technological change have for the practice, and promise, of democracy? Kreiss primarily uses qualitative fieldwork methods to contribute to an interdisciplinary body of scholarship in political communication, journalism studies, science and technology studies, and cultural sociology. In the course of the last two decades, Kreiss has been involved in a number of non-partisan civic efforts. He is currently a member of the Scholars for North Carolina's Future, which engages scholars in public dialogue around contemporary issues in North Carolina. Previously, he served as the senior director of programs and development for VoterWatch, a governmental transparency initiative. Before embarking on an academic career, he was the director of major gifts for The After School Corporation, the founding director of an after-school program in Brooklyn, NY, an electoral organizer and development director of Citizen Action of New York and the Public Policy and Education Fund, and senior manager of foundation giving for the nonprofit volunteer organization New York Cares.
Contributions
Publications
"
The Virtues of Participation without Power: Campaigns, Party Networks, and the Ends of Politics
"
Sociological Quarterly
(
online-first article, 2014
).
Analyzes and makes a normative case for institutional and partisan forms of participation without decision-making, draws on field research and interviews conducted over the last decade on Democratic Party campaigns to argue against contemporary denunciations of partisanship and critiques of institutional participation by radical democrats and reveal how electoral participation is tightly linked to larger partisan dynamics and institutional sites of power.
Taking Our Country Back: The Crafting of Networked Politics from Howard Dean to Barack Obama
(
Oxford University Press, 2012
).
Maps changes in electoral campaigning over the last decade with the widespread uptake of new and social media in political and social life. The book demonstrates that while new media technologies have not radically transformed electoral institutions, democratic accountability, or political representation, citizens have unprecedented opportunities to participate in the electoral process.
"
Acting in the Public Sphere: The 2008 Obama Campaign's Strategic Use of New Media to Shape Narratives of the Presidential Race
"
Research in Social Movements, Conflict, and Change
33
(
2012
):
195-223
.
Analyzes how campaigns, movements, new media outlets, and professional journalism organizations interact to produce political discourse in an information environment characterized by new actors and increasingly fragmented audiences. The paper argues that campaigns and movements have extended established and developed new communication tactics to pursue their goals in a networked information environment, and shows how much of what scholars assume to be the communicative content of amateurs is often the result of coordination among organized, and often hybrid, political actors.
"
A New Contract for the Press: Copyright, Public Domain Journalism, and Self-Governance in a Digital Age
" (with ).
Critical Studies in Media Communication
28
(
2011
):
314-333
.
Argues that the current literature that focuses on how digital technologies are creating unprecedented opportunity for democratic expression have focused too narrowly on the threat of overly broad intellectual property rights. This paper argues that more attention needs to be paid to whether expression in the public sphere is inclusive, diverse, and of sufficient quality to meet the needs of democratic publics, and think about how to institutionally secure these qualities.
"
New Challenges to Political Privacy: Lessons from the First U.S. Presidential Race in the Web 2.0 Era
" (with ).
International Journal of Communication
4
(
2011
):
1032-1050
.
Provides an overview of the data practices of political campaigns over the last decade and takes a particularly close look at many of the new tools used by the Obama campaign. As a call for further research, this paper outlines a set of potential normative concerns about this use of data, suggesting that the data practices of campaigns and other political organizations may undermine important democratic norms from the erosion of privacy and narrowing of political debate by using data on citizens and social networks to the tailoring messages and communicating with narrowly-defined segments of voters.