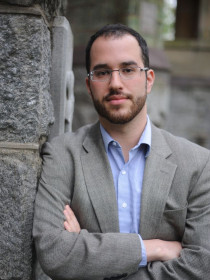 Dan
Berger
Associate Professor of Comparative Ethnic Studies, University of Washington-Bothell Campus
About Dan
Berger's research focuses on the carceral state, abolition, and the history of US social movements. Overarching themes in his writings include mass incarceration, prison organizing, Black Studies, and recent histories of activism. Berger is coordinator of the Washington Prison History Project and on the advisory board of the American Prison Newspapers collection.
Contributions
Publications
Rethinking the American Prison Movement
(with ) (
Routledge, 2018
).
Discusses the forced labor camps of the nineteenth century to the rebellious protests of the 1960s and 1970s to the rise of mass incarceration and its discontents. Chronicles the history of American prisons and the struggles for justice still echoing in the present day.
Captive Nation: Black Prison Organizing in the Civil Rights Era
(
University of North Carolina Press, 2014
).
Shows how Black activists throughout the civil rights era thrust the prison into public view, turning prisoners into symbols of racial oppression while arguing that confinement was an inescapable part of Black life in the United States.