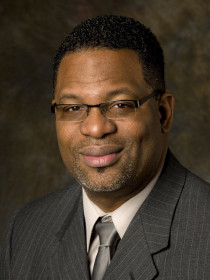 Christopher
S.
Parker
Professor of Political Science, University of Washington
Connect with Christopher
About Christopher
Parker is a scholar of racial and ethnic politics, social movements, public opinion, and political behavior. Parker is the author of books and articles on social change, patriotism, and right-wing movements. Parker has published in the Journal of Politics, Political Research Quarterly, and International Security, among other journals. He has received several honors for his research and writing, including the Ralph Bunche Award for the best book on ethnic and cultural pluralism (from the American Political Science Association). Parker is also a Robert Wood Johnson Scholar in Health Policy Scholar (2005-2007). He holds a Ph.D. in political science from the University of Chicago, and served in the military from 1982-1992.
No Jargon Podcast
Publications
Change They Can't Believe In: The Tea Party and Reactionary Politics in America
(with ) (
Princeton University Press, 2013
).
Explains why people are attracted to the Tea Party, and the political consequences associated with the movement.
Fighting for Democracy: Black Veterans and the Struggle against White Supremacy in the Postwar South
(
Princeton University Press, 2009
).
Explains why black veterans – more so than non-veterans – were motivated to participate in the civil rights movement.