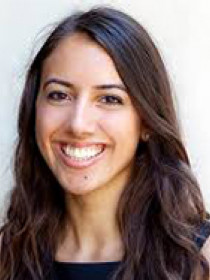 Chloe
Dillaway
Associate Project Manager, Texas Policy Evaluation Project, University of Texas at Austin
Connect with Chloe
About Chloe
Dillaway's research focuses on women's access to reproductive healthcare in the postpartum period. She leads data collection efforts and serves as data manager for a statewide prospective cohort study of postpartum contraceptive use and preferences. She served as a bilingual research participant interviewer for the pilot study. She also worked at the Yale School of Medicine Center for Outcomes Research and Evaluation, developing hospital-based outcome measures for the Centers for Medicare and Medicaid Services, and with Children's HealthWatch, monitoring the impact of economic conditions and public policies on young children at Boston Medical Center.  
Contributions
Joseph E. Potter

Kari White

Daniel A. Powers

Chloe Dillaway

Amanda Stevenson

Kristine Hopkins

Daniel Grossman
Publications
"
Contraception after Delivery among Publicly Insured Women in Texas: Use Compared with Preference
" (with ).
Obstetrics & Gynecology
130
, no.
2
(
2017
):
393-402
.
Assesses women's preferences for contraception after delivery and compares use with preferences.