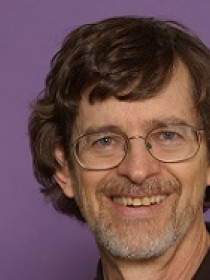 Charles
Lockhart
Professor Emeritus of Political Science, Texas Christian University
Connect with Charles
About Charles
Lockhart has studied how and why public social programs, such as social security and Medicaid, differ across societies and among the American states. Based on this research, he has also offered suggestions as to how particularly American national and state social programs might become less controversial and of greater help to vulnerable citizens. In this regard, he has served as a member of the board of directors of the State of Maine Slow Medicine Action Committee.
Publications
Aging across the United States: Matching Needs to States' Differing Opportunities and Services
(with ) (
Penn State University Press, 2010
).
Explains how and why the American states differ on five dimensions of "state age friendliness."
"
Cross-State Variation in Medicaid Support for Older Citizens in Long-Term Care Nursing Facilities
" (with ).
State and Local Government Review
40
, no.
3
(
2008
):
173-185
.
Shows that positive resource support for these programs among the states rests largely on states' need for the service and their material capacity to support it; factors associated with reduced support include the stringency of functional admission criteria, reliance on Home and Community Based alternatives to nursing home care and the proportion of states' older residents who are persons of color.
Gaining Ground: Tailoring Social Programs to American Values
(
University of California Press, 1989
).
Explains how to build robust social policy coverage of American citizens consistent with American values.