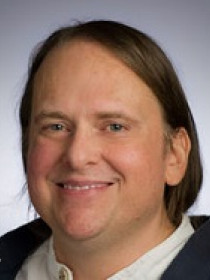 Benjamin
Radcliff
Professor of Political Science, University of Notre Dame
Connect with Benjamin
About Benjamin
Radcliff's principal focus of research is the political, economic, and social determinants of human well-being across the United States and across the industrial democracies more generally. His work documents the relationships between public policies (and partisan control of government, and the quality of human life). He has also done work in conventional electoral politics, democratic theory, and labor studies. While his work is aggressively non-partisan, Radcliff has worked with labor unions (such as the AFL-CIO, among others) in regards to both the research on well-being and on electoral participation.
Publications
"
Assessing the Impact of the Size and Scope of Government on Human Well-Being
" (with ).
Social Forces
92
, no.
4
(
2014
):
1241-1258
.
Provides empirical and theoretical evidence in support of the contention that social democratic policies are more consonant with human well-being that are policies traditionally labeled conservative. These findings apply to both higher- and lower-income citizens.
The Political Economy of Human Happiness
(
Cambridge University Press, 2013
).
Provides an introduction to the scientific study of human happiness ("happiness economics"), with emphasis on how political outcomes (what policies governments pursue, what parties win elections) affect the degree to which people lead satisfying and rewarding lives. More importantly, it argues, using data both across countries and across the American States, that "big government," an expansive welfare state, strong labor unions, and pro-worker labor market regulations best contribute to people leading lives that they themselves find to be fulfilling.