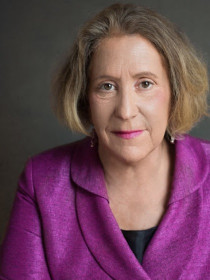 Barbara
J.
Risman
College of Liberal Arts & Sciences Distinguished Professor, Department of Sociology, University of Illinois at Chicago
Connect with Barbara
About Barbara
Risman's teaching and research focuses on women's status in society, and the changing politics and policies around gender and sexual inequality. Her areas of expertise include work and family policies, changing family roles, the diversity of family structure and the Millennial generation. Risman's current research looks at how Millennials are adapting to or demanding changes in work, family, and civic society relating to gender diversity. She is currently President of the Board of Directors of the national non-profit organization Council on Contemporary Families, whose mission is to bring new research and clinical information about families, gender, sexualities, and relationships to public conversation and to inform policymakers. She is also currently Vice-President of the American Sociological Association, and President of the Southern Sociological Society.
Publications
Gender Vertigo: American Families in Transition
(
Yale University Press, 1998
).
Looks at the changing gender patterns among American families with attention primarily to dual-career couples, and single parents, with comparison of single fathers and mothers. Suggests that nurturing is not necessarily tied to sex of the parent.