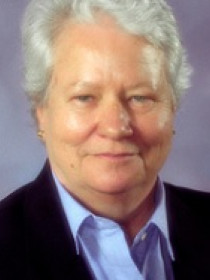 Anne
Mayhew
Professor Emerita of Economics, University of Tennessee
Connect with Anne
About Anne
Mayhew has taught U.S. economic history and the history of economic thought for over 40 years, with special focus on monetary history and the impact of technological change on business and financial organization. Her experience as Vice Chancellor for Academic Affairs and Dean of Graduate Studies at the University of Tennessee deepened her understanding of the role of higher education in our complex and evolving economy. She is currently a member of the Board of Editors of the Real World Economics Review and at the local level works with the League of Women Voters. Until 2010 she served as a member of the Board of Tennesseans for Fair Taxation.
Contributions
Publications
"
Money as Electricity
"
Journal of Cultural Economy
4
, no.
3
(
August 2011
):
245-253
.
Offers a brief history of metaphors used for money with the argument that the foundation for flow-of-funds accounting would better serve public discourse about the modern economy.
"
Copeland on Money as Electricity
"
Real World Economics Review
53
(
July 2010
):
213-222
.
Describes groundbreaking work done in 1940s and 50s by Morris A. Copeland who created the still-published, but too little referenced, flow-of-funds accounts published quarterly by the Federal Reserve Board.
Narrating the Rise of Big Business in the USA: How Economists Explain Standard Oil and Wal-Mart
(
Routledge, 2008
).
Proves why the subtitle should have read "How Economists DON'T Explain Standard Oil and Wal-Mart," as the book is both critique and explanation of the evolution of public policy in reaction to technologically-induced changes in business practice and organization.
"
The Place of Science in Society: Veblen's Contribution
" in
Thorstein Veblen and the Revival of Free Market Capitalism
, edited by
Dell Champlin, Janet Knoedler, and Robert Prasch
(
Edward Elgar, 2007
),
1-16
.
Explores Thorstein Veblen's treatment of science as both culturally embedded and as a transcultural pan-human process, an exploration that retains importance in a world where "scientific truth" is often in doubt.