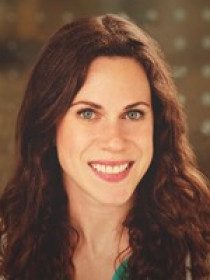 Allison
Glasser
PhD Student in Public Health, Ohio State University-Main Campus
Connect with Allison
About Allison
Glasser's research focuses on tobacco regulatory science, particularly with regard to the impact of policies on vulnerable populations. Overarching themes in Glasser's writings include harm reduction, tobacco control, and health disparities. Glasser is working towards her Doctorate of Public Health in Health Behavior and Health Promotion at the Ohio State University College of Public Health and holds a Master of Public Health degree in Health Behavior from the University of North Carolina Gillings School of Global Public Health. Prior to arriving at OSU, Glasser spent several years working for the Truth Initiative in Washington, DC where she studied the impact of electronic cigarettes on patterns of tobacco use, among other emerging policy topics in tobacco control. Glasser serves as an Operations Coordinator for the Policy Research Network of the Society for Research on Nicotine and Tobacco where she helps to train on, guide, and promote policy research topics in tobacco control.
Contributions
Publications
"
Overview of Electronic Nicotine Delivery Systems: A Systematic Review
" (with ).
American Journal of Preventative Medicine
52
, no.
2
(
February 2017
):
e33-e66
.
Notes that electronic nicotine delivery systems (ENDS) are increasing in use, particularly among current smokers, pose substantially less harm to smokers than cigarettes, are being used to reduce/quit smoking, and are widely available. States that more longitudinal studies and controlled trials are needed to evaluate the impact of ENDS on population-level tobacco use and determine the health effects of longer-term vaping.