How to: Best Practices for Being Interviewed on a Podcast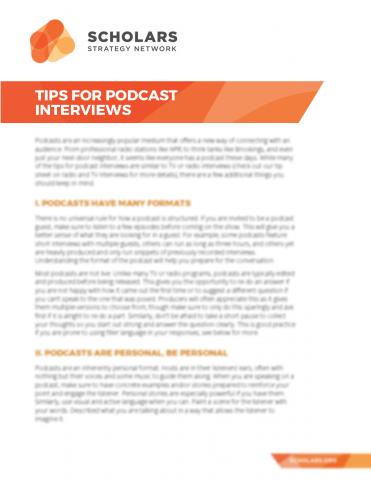 Podcasts are an increasingly popular medium that offers a new way of connecting with an audience. While many of the tips for podcast interviews are similar to TV or radio interviews (check out our tip sheet on radio and TV interviews for more details), there are a few additional things you should keep in mind.
Download this free guide to learn more.
More Resources from SSN
Get this resource in your email