3 Experts Available for Timely Analysis on SCOTUS Affirmative Action Cases
Today the Supreme Court banned the consideration of race in college admissions. 
For reporters covering the Court's ruling on these affirmative action cases and looking for expert analysis and commentary for your reporting, the following university-based experts are available.
University of Maryland, College Park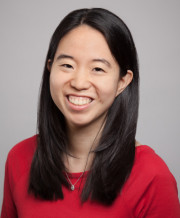 Park studies racial equity in higher education, with a particular interest in race-conscious admissions policies, as well as Asian American students in higher education. She served as a consulting expert for the President and Fellows of Harvard College (Harvard Corporation) in connection with the matter of Students for Fair Admissions, Inc. v. Harvard. Her most recent book Race on Campus: Debunking Myths with Data uses social science data to challenge assumptions around how race works in college admissions and campus life.
University of Louisville Brandeis School of Law
Powell's research focuses on constitutional law, rooted in Critical Race Theory. Overarching themes in Powell's writings include the ways in which neutrality reinforces oppression and subjugation in various areas of society. He is the author of Post-Racial Constitutionalism and the Roberts Court.