1 Expert Available for Timely Analysis of SCOTUS Health Care Case
This Tuesday the Supreme Court is hearing arguments for Health and Hospital Corp. v Talevski, a case that could eliminate safeguards that protect against unlawful terminations of federal assistance programs like Medicaid. For reporters covering this case and its implications for health care in the U.S., the following university-based expert can offer expert analysis and commentary. 
George Washington University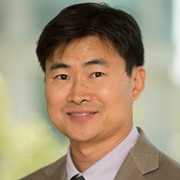 Shin is Associate Professor of Health Policy at George Washington University and Research Director of the Geiger Gibson Program (GGP) in Community Health Policy. He has focused on the health care safety net for over two decades. He has authored over a hundred reports on safety net financing and economic impacts, workforce, quality of care, reproductive health/family planning, social determinants, and access to care for Medicaid enrollees.
Quote: "The implications of this case are enormous, particularly for the most vulnerable including 90 million children and low-income parents on Medicaid, over 60 million Medicare beneficiaries, 30 million low-income patients of federally-supported community health centers, over 40 million who rely on SNAP to meet basic food needs."