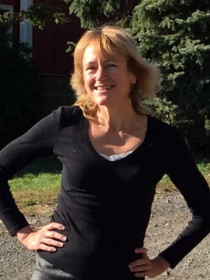 Yana
van der Meulen
Rodgers
Faculty Director, Center for Women and Work, Rutgers University
Connect with Yana
About Yana
Rodgers' research focuses on using quantitative methods and large data sets to conduct research on women's health, labor market status, and well-being. Rodgers is a Professor in the Department of Labor Studies and Employment Relations, and in the Department of Women's and Gender Studies, at Rutgers University. Rodgers also serves as Faculty Director of the Center for Women and Work at Rutgers. Rodgers has worked regularly as a consultant for the World Bank, the United Nations, and the Asian Development Bank. Rodgers has also served as President of the International Association for Feminist Economics.
Contributions
Publications
"
The Economics of Abortion: A Scoping Review Protocol
" (with ).
BMJ Open
(
2019
).
Aims to systematically review social science literature for studies that have investigated the impact of abortion care (ie, un/safe abortion, post-abortion care) or abortion policies on economic outcomes at the micro-levels (ie, abortion seekers and their households), meso-levels (ie, communities and health systems) and macro-levels (ie, societies and nation states).
The Global Gag Rule and Women's Reproductive Health: Rhetoric versus Reality
(
Oxford University Press, 2018
).
Shows that the global gag rule has failed to achieve its goal of reducing abortions. Finds the restrictive legislation is associated with higher abortion rates, and there are negative repercussions across a range of health outcomes for women, children, and men.
Inequality, Development, and Growth
(edited with ) (
Routledge, 2011
).
Presents a comprehensive analysis of the linkages between inequality, development, and growth from a feminist economics perspective.
Maternal Employment and Child Health: Global Issues and Policy Solutions
(
Edward Elgar Publishing, 2011
).
Explores the links between maternal employment and child health using an international perspective that is grounded in economic theory and rigorous empirical methods.
Social Justice and Gender Equality: Rethinking Development Strategies and Macroeconomic Policies
(edited with ) (
Routledge, 2009
).
Explores the effects of various development strategies and associated macroeconomic policies on women's well-being and progress towards gender equality.