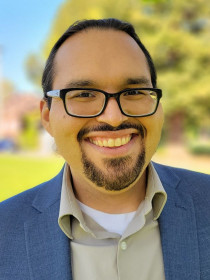 Sean
Arseo
PhD Candidate in Sociology, University of California-Davis
Connect with Sean
About Sean
Arseo's research focuses on the politics of schooling and educational transformation. Arseo's current research explores how and to what ends California school districts implemented a policy designed to engage parents, community members, and other stakeholders in local budgeting decisions. Arseo's overarching themes in writings include school-community relationships; democratization and participatory governance; and the (in)equality (re)produced in and through these social and political phenomena. Arseo serves as a consultant on a community-based organization's cultural competency instrument and works with other community groups to build capacity for social change.
Contributions
Publications
"
School (Districts) of Democracy: Collective Stakeholder Engagement under California's Local Control Funding Formula
,"
University of California, Davis
,
Forthcoming
.
Finds that despite policymakers' intent to increase community control over their local school districts many engaged stakeholders face significant barriers to making meaningful impacts even in organizations hailed for their record of engagement including statewide governance regulations; local budget constraints and climates of mistrust; and personal time restrictions