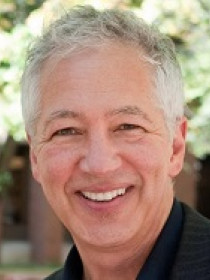 Richard
Rosenfeld
Founders Professor of Criminology and Criminal Justice, University of Missouri-St. Louis
Connect with Richard
About Richard
Rosenfeld's research focuses on crime trends, crime statistics, and criminal justice policy. He is past President of the American Society of Criminology (2010), served for six years on the National Academy of Science's Committee on Law and Justice, and currently serves on the Science Advisory Board of the Office of Justice Programs, U.S. Department of Justice. Since January, 2012, he has been Criminologist in Residence at the St. Louis Metropolitan Police Department, responsible for evaluating the effects of police patrol strategies on crime.
Contributions
Publications
Crime and the Economy
(with ) (
Sage, forthcoming
).
Addresses the complex connections between crime and economic conditions.
"
The Impact of Police Stops on Precinct Robbery and Burglary Rates in New York City, 2003 – 2010
" (with ).
Justice Quarterly
(
forthcoming
).
Finds little effect of "stop and frisk" on precinct crime rates in New York City.
"
Was There a 'Ferguson Effect' on Crime in St. Louis?
,"
The Sentencing Project
,
June 2015
.
Analyzes crime data from St. Louis and challenges the idea that widespread and heavily publicized protest activity directed at alleged police misconduct resulted in higher crime rates.
Crime and the American Dream, Fifth Edition
(with ) (
Wadsworth, 2012
).
Examines the cultural and institutional sources of crime in the United States.