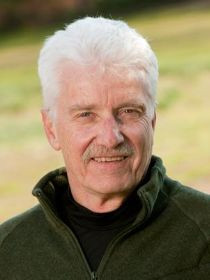 Philip
J.
Cook
ITT/ Terry Sanford Professor Emeritus of Public Policy Studies, Duke University
Connect with Philip
About Philip
Cook is an economist who has long-standing research programs in violence prevention (with a particular focus on firearms); criminal justice policy and crime prevention; alcohol control policy (including taxation); evaluation methods; and various aspects of education policy.
Publications
The Gun Debate: What Everyone Needs to Know
(with ) (
Oxford University Press, 2014
).
Probes the causes and consequences of gun violence and traces the history of clashing social movements pushing for gun rights and the enactment of legal gun controls.
Controlling Crime: Strategies and Tradeoffs
(with ) (
University of Chicago Press, 2011
).
Evaluates the potential effects on crime of a variety of criminal justice reforms, social policies, and private action.
Paying the Tab
(
Princeton University Press, 2007
).
Takes a comprehensive look at alcohol control policy in the United States, including the history, current practice, and evaluation of the alternative approaches.
"
Gun Control
," (with ),
Social Science Research Network
,
November 30, 2000
.
Provides a foundation for understanding the "Great American Gun War," and for considering the next steps that could be taken in the search for an effective gun-control policy.
Gun Violence: The Real Costs
(with ) (
Oxford University Press, 2000
).
Discusses and analyzes the burden that gun violence imposes on society.
The Winner-Take-All Society
(with ) (
The Free Press, 1995
).
Develops an explanation for the growing inequality of income in terms of changing technology and institutional arrangements.
Selling Hope
(with ) (
Harvard University Press, 1991
).
Provides a comprehensive description and analysis of state lotteries in America.